"I think I get as much of a kick out of day as the students"…
David
The Bee Farmer
Below are some testimonials from folks with whom I have worked and the things have been so kind to say
Adam, Foundation course January 2020
"Great course, Really enjoyed it and would highly recommend it"
Penny, Foundation course October 2019
"Just to say thank you, thank you for your inspiring "Introduction to bee keeping course " (26 / 27 Oct 2019)!! It was fantastic and your delivery was personable and infectious I personally liked the atmosphere of the course that was open and your delivery clearly imparted your knowledge and passion for beekeeping. I have purchased all the reading material recommended + some more the I have found in 2nd hand bookshops. My next steps ideally would be a couple of practical days with you to gain confidence in bee keeping in 2020. Thanks again"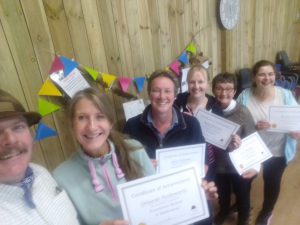 Debbie, Foundation course April 2019
"I thoroughly enjoyed the course and looking forward to another course out with the bees in the future" 
Simon the Beekeeper on the foundation course in beekeeping – March 2019
 

"A few of our staff attended March's course, and they would highly recommend this course to all new beekeepers" 
& 
Sarah

– "Great course. Recommend it to anyone with an interest in or thinking about beekeeping" 

Rebecca, Foundation course November 2018
"I had the most fascinating weekend learning about beekeeping, from an enthusiastic and knowledgeable David Bee Farmer McDowell. Thank you for sharing the wonder!" 
Linda,
Foundation course November 2018
"We are so pleased to have done the course, the more it all sinks in, the more I realise how well thought through it was. Great weekend!"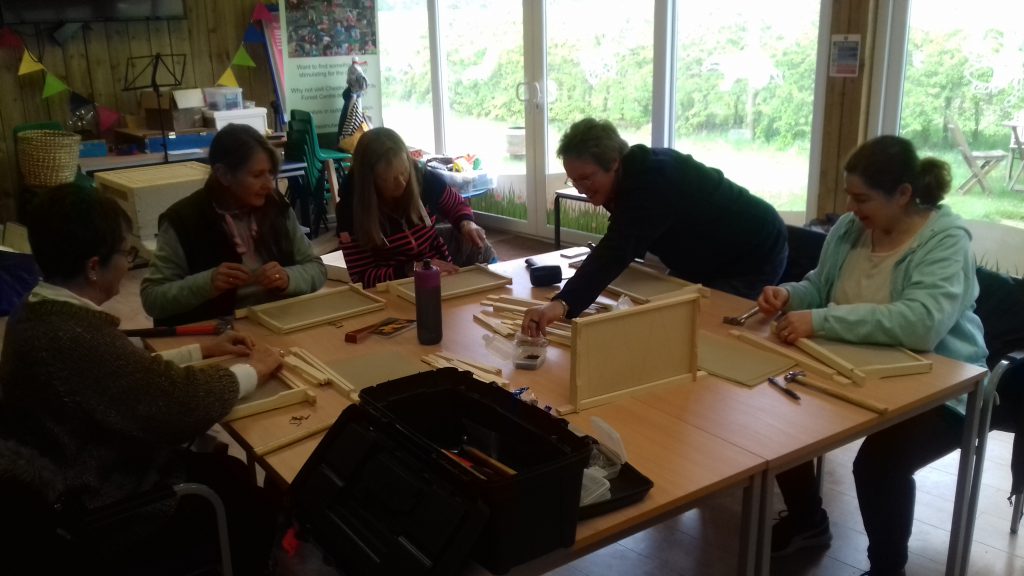 Lisa, Foundation course February 2018
"What an amazing but mind boggling weekend I've had with David learning about keeping bees. Anyone thinking about joining one of his courses, do it!!"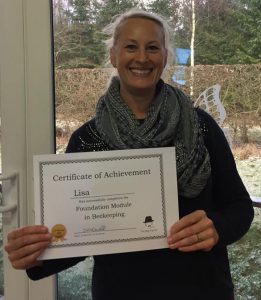 The Foundation course is for the complete novice beekeeper.
Once certified by Bee Plus you can enjoy the advantages of being part of a vibrant community of beekeepers with an invitation to join a peer support group on Facebook and to attend monthly "Beer n Bees" support meeting (March 2021 – currently held via Zoom)
Click the button below to begin your journey of discovery.
If you are not ready to begin a foundation course let's keep in touch.
Subscribe to my mailing list by clicking HERE or by following me on a social media platform, links below.